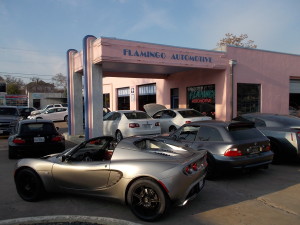 Our service facility is based out of a historical gas station that dates back to 1938.  It has become a standing landmark in Austin's quickly changing city-scape. Look for us in the big pink building, on The Drag, within the north campus area.
We are a Licensed State Inspection facility, and possess the knowledge and experience to perform "check engine" diagnostics and repair to bring vehicles into inspection compliance.
Our specialty services include performance modifications, track day prep, as well as restoration work.
Acura
BMW
Honda
Lexus
Nissan
Toyota